episodes of On Stage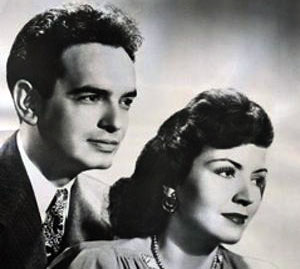 While by 1953, radio audiences were shifting in large numbers to television, networks were still creating new radio programs -- and giving the people who produced them more creative leeway. Thus in the 1950s we got programs like "Gunsmoke"... and also "On Stage."
On January 1st, 1953 Cathy and Elliott Lewis, known as "Mr. and Mrs. Radio," debuted the new dramatic anthology program over CBS called On Stage. The Lewises aired a wide-ranging variety of themes -- drama, comedy, adventure, mystery, melodrama -- as long as the focus was on powerful male-female situations.
Click on a script title below to view it:
(Return to Library)