episodes of Suspense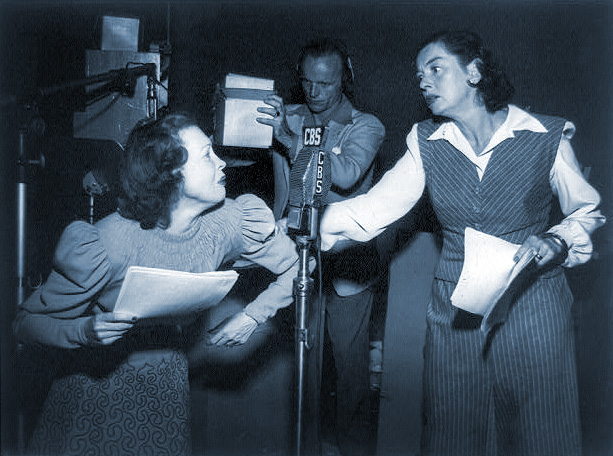 Lurene Tuttle & Rosalind Russell portray "The Sisters" Suspense, radio's "outstanding theater of thrills" was one of the true highlights of the Golden Age of Radio's final two decades. Not all the programs over 20 years were masterpieces, but many were. One in particular -- Agnes Moorehead's one-woman tour-de-force "Sorry, Wrong Number" ranks right behind "War of the Worlds" as one of the most memorable single broadcasts of all time (enough that it was repeated about five times!)
But there were plenty of other spooky, scary, exciting, or just plain suspenseful shows. Suspense had success during much of its run bringing in film and radio stars, then playing them against their established character types. Thus Fibber McGee and Molly might find themselves meanaced during a car ride, or Gene Kelly might turn up as a soft-spoken killer.
Suspense appeared in several variations over the years, including one hosted by the "Man in Black" and another that ran a full hour. Roma Wines was Suspense's chief sponsor, but Autolite also sponsored several years of broadcasts. When the last episode aired September 30, 1962, it marked the end of an entire era of radio.
WIkipedia's article on Suspense is a good overview.
Click on a script title below to view it:
(Return to Library)